The Lab
Happy City Lab explores collective spaces, creating situations and events that generate participative experiences. These invite you to break your routine and engage in the present moment.
From targeted interventions to events designed for audiences of over 90,000, Happy City Lab places social interaction at the heart of its projects. We transform shared spaces to bring new perspectives to our surroundings.
In Switzerland and abroad, our artistic projects are accessible to all and bearers of joy and emotion. Simple and innovative, they generate extraordinary collective experiences and encourage personal investment in communal spaces.
For more information on Happy City Lab's mission, see Founder and Director Dan Acher's recent TEDx talk.
The team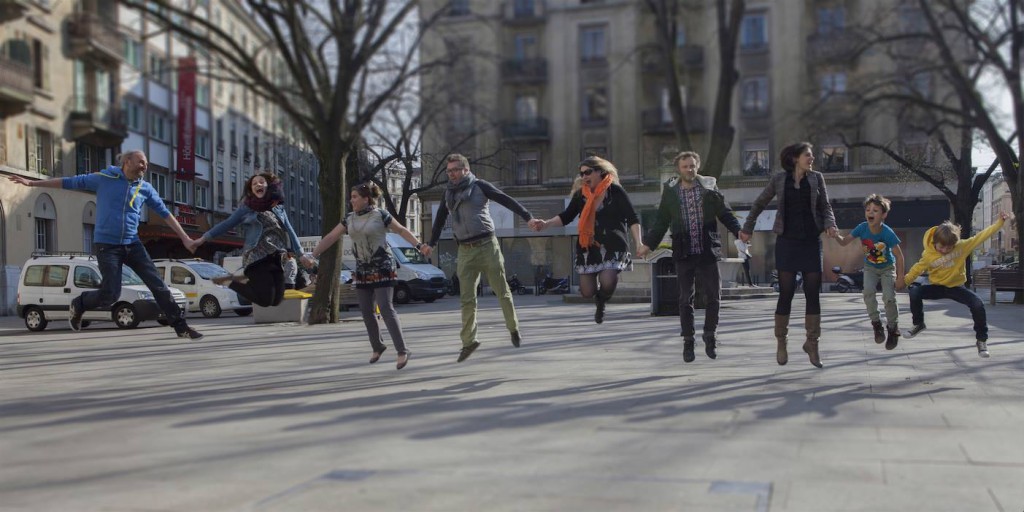 Dan Acher, artivist – Founder and Creative Director
Jean-Daniel Conus, stage magician – Head of Logistics
Sophie Mulphin, International Projects
Happy City Lab consists of 3 sister organisations: the associations Tako Propagande culturelle, CinéTransat and the limited company 42(prod) Sàrl.
A huge thanks to our fantastic volunteers, whose energy and dedication make our larger events the success they are.
Many of the great stills on this site are the work of the photographer Sébastien Puiatti. See more of his work here.