Secret Piano Rally
The Secret Piano Rally – Stroll around the district of Sécheron, in search of a secret piano. In seven stations, you will discover little known aspects of the neighborhood, anecdotes, historical information. From one piano key to another.
START : Quai Wilson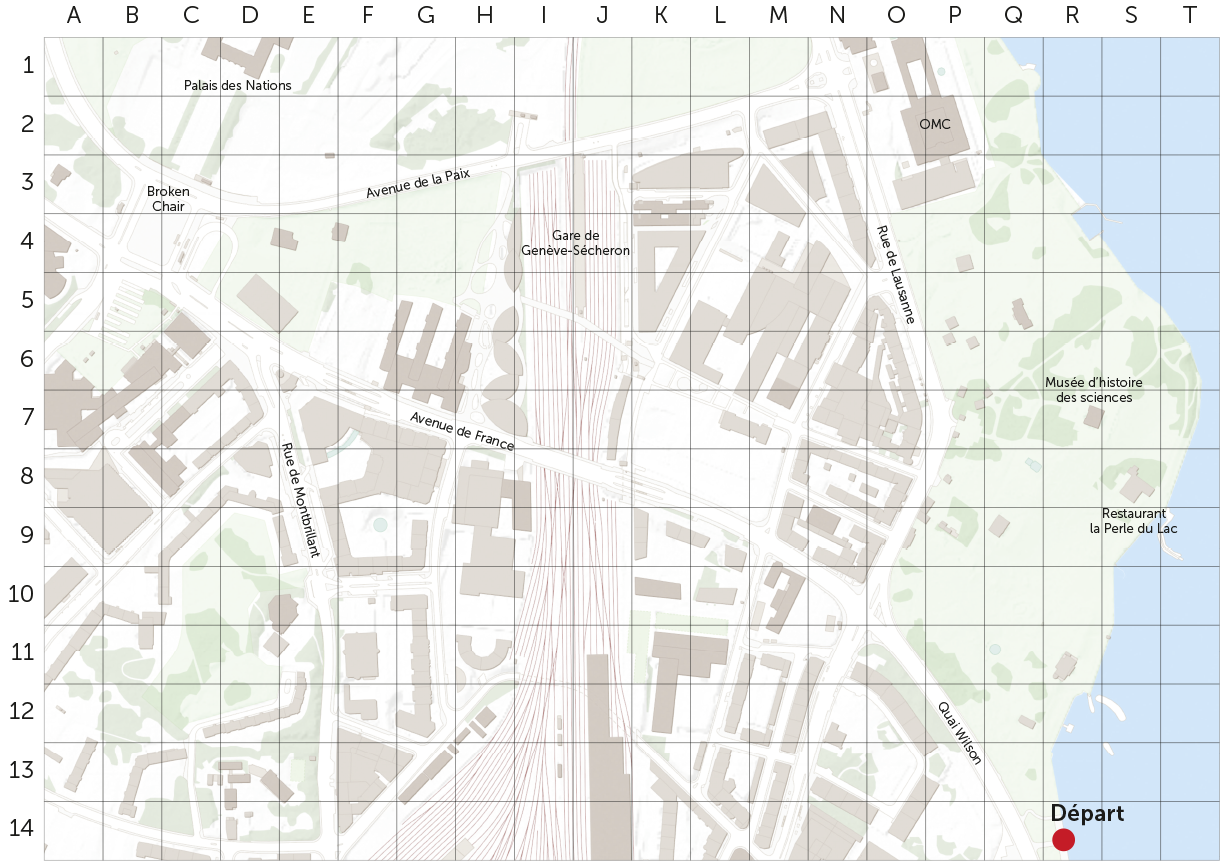 How to participate?
1. TAKE A PICTURE OF THE MAP : At each station, a number and a letter indicate the next station located in an area to find on the map.
2. FIND THE POSITIONS: They are marked by a wooden piano key and a sign attached to street furniture elements.
3. At the last step, you will discover the secret piano!
4. TAKE A SELFIE in front of the piano and post it on Instagram, Twitter or on our facebook page www.facebook.com/jouezjesuisavous with the hashtag #pianosecret, trying not to reveal the location!
Length: 3.36 km
Accessible to strollers and wheelchairs
If you are lost, go to www.happycitylab.com/solution
This rally is part of "Play Me, I'm Yours" - Geneva
Touring internationally since 2008, Play Me, I'm Yours is an artwork by British artist Luke Jerram. More than 1800 pianos have now been installed in over 60 cities across the globe, from London to Lima, bearing the simple invitation Play Me, I'm Yours. The project has already reached more than ten million people worldwide.
From Thursday 14 to Wednesday 27 June 2018 34 street pianos will fill the streets music in 17 seven communes of Geneva. Situated in parks, streets and other public places the pianos will be there for the public to play and enjoy.